If you've never been inside of a pawn shop (or haven't been in one in years), then what you're probably imagining when you think of these secondhand stores is the old notion that pawn shops are dark, manly places with guns and gold, but not much else.
However, much has changed in the pawn business, and pawn shops are increasingly becoming the preferred choice for bargain shopping done by the middle class. Find out how a growing number of pawn shops today are taking a more modern approach to this traditional business, and learn four perks to shopping at a pawn shop near you.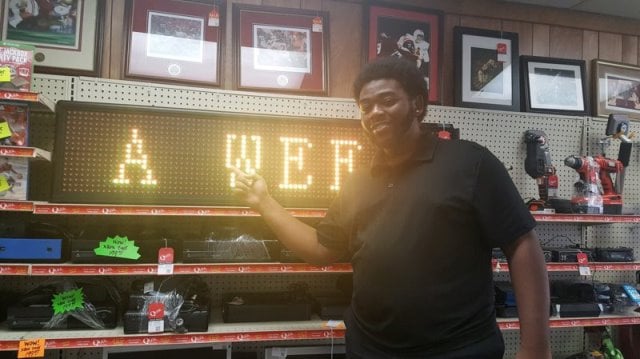 1. Find what you need all in one place.
Pawn shops carry a wide variety of pre-owned merchandise, ranging from brand name electronics and tools, to home appliances and musical equipment. Not only that, but they are well known for their wide variety of new and used firearms and jewelry. Nowhere else can one find such an assortment of items – all listed at a fraction of regular retail cost.
2. Negotiate on prices.
Not only are items sold for a fraction of the cost because they are usually pre-owned, but people who visit pawn shops also know that most prices are negotiable, so they can usually get a good deal. Why pay $2,500 dollars on a new diamond tennis bracelet from a big jewelry store when you could spend less than $1,000 for the same tennis bracelet? Need a tool for a job, but don't want to spend top dollar at a hardware store? Look to your local shop for that too.
3. Product Protection Plan.
Some say that buying pre-owned merchandise is risky. What if it breaks? You may be surprised to learn that some pawn shops offer a low cost limited product protection plan that can cover your item for up to 12 months. Some product protection plans cover in-store replacement, store credit, item exchange, repair, or more.
4. Discover "hard-to-find" classic or collector's items.
Gun enthusiasts and collectors alike frequent pawn shops to find the newest addition to their collection. You will never walk into a Sports Academy or Gander Mountain store for example and find a 1977 Smith and Wesson .38 special on the shelf for sale – but you can at a pawn shop. These stores have everything from AR-15's to sub-compact handguns ­and everything in between. If you're looking for a new gun and it's not in stock, pawnbrokers can almost certainly get it for you.
So the real question is why wouldn't you shop at a pawn shop? These stores are growing to be one of the most effective ways to get the thing you need for a fraction of the cost, and they are offering their customers new ways to make their shopping experience that much morefun because you never know what bargains you might find. The selection of merchandise is always changing, so visit often.
Quik Pawn Shop in Alabama is a family owned business with a customer first mentality. They do their best to cater to the needs of their customers and help them find the items they are looking for at the best price possible. Customers have trusted them for nearly 40 years, and so can you! Have more questions? We've got answers. Speak to our friendly team at 855-402-PAWN (7296) to get started or click here to find a Quik Pawn Shop near you.
Subscribe below to get email notifications with money savings tips, special offers, updates on upcoming Tent Sales and more.