When you think of an EBT card, the first thing that may come to mind is the usage of these cards to help families in need access benefits to purchase food. But did you know some recipients also have access to cash benefits on their cards that they may use to make nonfood purchases or to get cash out?
Learn more about how the one benefit card has turned to a multiple benefits card with this breakdown on how EBT food and cash benefits work below.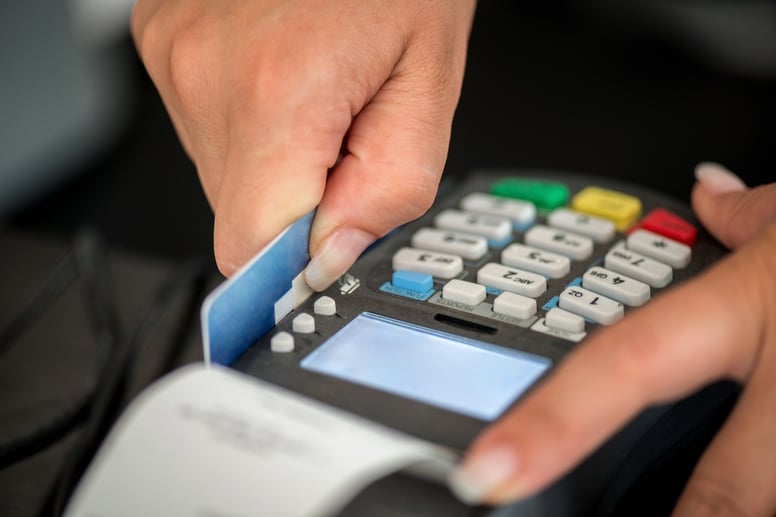 What is an EBT card?
Electronic Benefits Transfer or EBT is a system that speeds up the issuance of state family assistance and federal benefits through the use of electronic transactions. Several program benefits can be added to the card including food benefits from the Supplemental Nutrition Assistance Program (SNAP), cash benefits from the Temporary Assistance to Needy Families (TANF), and benefits from unemployment insurance, child support, and Women, Infant and Children Special Feeding Program (WIC).
How does it work?
EBT cards can be used like debit cards at merchants that accept them and display the Quest logo. Food benefits can be used to purchase certain items of food for consumption at grocery stores and farmers' markets that are authorized by the United States Department of Agriculture (USDA).
Cardholders may also use their EBT cash benefits at any retail establishment that accepts a debit card for purchases —some restrictions may apply. These benefits can be used to pay utility bills, retail purchases, food, repairs, and even credit accounts to name a few. Since it is a requirement that TANF recipients have "adequate access" to their benefits with minimal fees or charges, cash benefits from TANF can also be accessed at ATMs to get cash out for usually a small fee of .65 to .75 cents per transaction.
What can't you buy with an EBT card?
SNAP benefits can be used to purchase bread, cereal, fruit, vegetables, meat, dairy products and more. These benefits cannot be used to purchase any type of alcohol, beer, wine or malt beverages from a liquor store or to buy tobacco products or over-the-counter medicines.
Currently there are only 37 states that issue Temporary Assistance to Needy Families (TANF) cash benefits to EBT cards. The federal government issued mandated restrictions that prohibit the cards from being used in liquor stores, gaming or gambling establishments, or adult entertainment venues. Any state that does not comply with this mandate can face financial penalties.
Not all states prohibit the same purchases. In Alabama for example, any cash recipient of public assistance may not withdraw or use the money at casinos, liquor stores, manicure shops, tattoo parlors for example in addition to the federal restrictions mentioned above. If you are caught abusing the program, you can receive penalties that may result in being disqualified from the program.
In closing, the EBT card has evolved from being a one benefit card to a multiple benefits card that allows cardholders to receive their benefits in a timelier manner and to withdraw the approved cash through several options. This program allows for a client to be able to safe guard their benefits by having the same access as users of a debit card system.
For more information about benefits and restrictions on EBT cards near you, you may visit ncls.org.
Quik Pawn Shop is a family owned business in Alabama with a customer-first mentality. Customers have trusted Quik Pawn for nearly 40 years, and so can you! If you have questions about how you may use an EBT card at Quik Pawn Shop or to get cash out, speak to the friendly team at 855-402-PAWN (7296) to get started or click here to find a Quik Pawn Shop near you!