Whenever you need some quick cash, pawn loans are known to be a fast and easy way to get approved for the money you need on the spot.
But if you pawn an item that you'd like to redeem, are you able to work something out with pawnbrokers if you forget to (or are unable to) repay the loan in time to pick it up? Find out if pawn shops have a grace period below and what you may be able to do if you need more time on your pawn loan.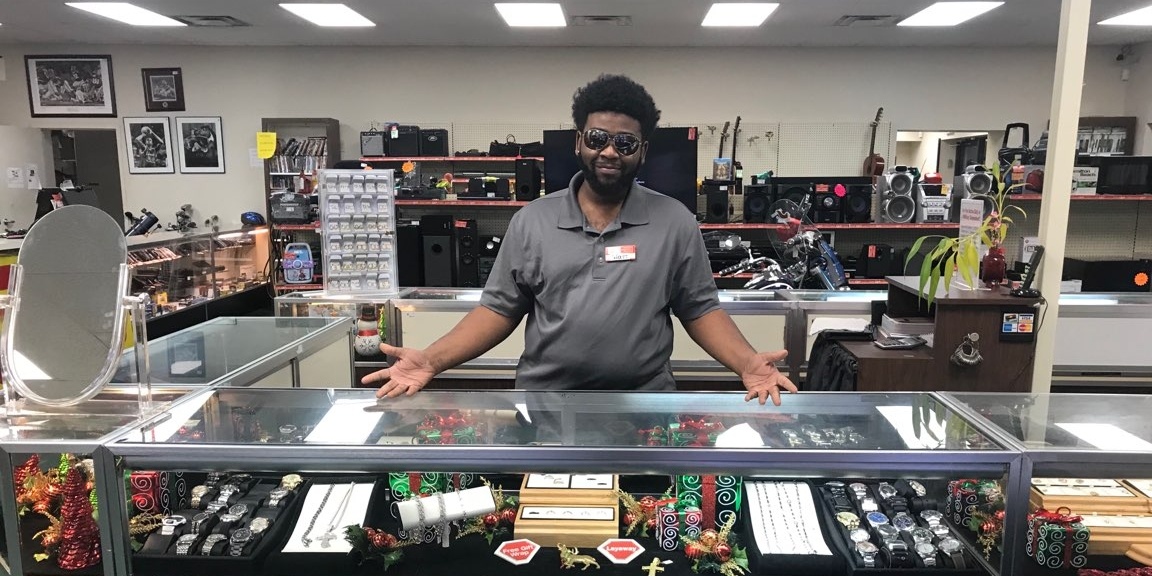 How do pawn loans work?
Pawn loans are probably one of the easiest loans to secure. By just bringing in an ID and gently used merchandise such as your jewelry, firearm, or laptop for example, borrowers are able to secure a loan against the value of the item. Typical pawn loans range anywhere from $20 or up to $10,000 (or more!).
Unlike most loan types, when you pawn an item for money, there is no credit check and no income verification process associated with these loans. This is because if you default on a pawn loan, the item you used as collateral is forfeited, which allows pawnbrokers to sell it outright to recover the amount they allowed you to borrow.
How long do you have to pay back a pawn?
If you're wondering how long does a pawn shop have to hold items, that answer varies. Pawn shops are regulated by the state banking departments and are governed by a variety of state and federal laws. Although pawn shop acts vary by state, several consumer protections have been put in place to safeguard borrowers and the items they pledge.
In some states, such as Alabama, the law is written to allow the financial contract period to be set at 30 days and the legal forfeit date to be set at either 30 or 60 days past the finance period maturity date. In other words, although these loans are typically for 30 days, the customer has the option to pay the initial pawn amount plus fee to pick up the item within that time frame or they may also pay a fee to get a pawn extension on the loan for another 30 days and bring the pledged item(s) current.
Read more on: How does a pawn loan work
What happens if you miss the due date?
If no payment has been made, most pawn shops will use the period between the maturity date and the forfeit date as an opportunity to reach out to its regular customers that may have missed the maturity date of the contract period, but may not want to forfeit the pledged pawn item(s).
The pawn industry as a whole would much rather their customers redeem the pledged collateral and help them remain in good standing rather than sell a pawned item outright. That way, they may have the ability to assist the customer in the future with short term financial needs if it's needed.
Do pawn shops have a grace period on pawn loans?
In addition to the regulated times set by the local and state authorities, some pawn shops may also allow for a 1 to 3 day grace period to compensate for maturity dates that may fall on days that the pawn shop is not open (like on holidays or Sundays for example). These grace periods may vary by store, so it's always recommended to ask your local pawn shop to explain their store hold policies prior to pledging items that you may want to redeem.
So to answer your question, do pawn shops do have grace periods? The answer is usually yes. However it's always best to do research as mentioned to learn the individual policies that may affect an area near you.
If you have any questions about the pawn process or would like to move forward with getting a pawn loan in Alabama, look to Quik Pawn Shop. Quik Pawn has 15 locations in the Montgomery, Birmingham, Mobile, and Tuscaloosa areas. Customers have trusted them for nearly 40 years, and so can you. Call 855-402-PAWN (7296) to get started or click here to find a Quik Pawn Shop near you!
Subscribe below to get email notifications with money savings tips, special offers, updates on upcoming Tent Sales and more!