Pawn shops buy, sell, and pawn hundreds of used items every day, making them a go-to place for not only bargain shoppers, but also people from all walks of life looking to come up with some quick cash. And since getting paid top dollar for your quality merchandise at a pawn shop is as easy as bringing in the item and an ID (whether you're looking to pawn it or sell it outright), many concerned citizens look to these shops to help recover a stolen item someone may have tried to trade in for cash.
So if you're wondering how to recover or report a stolen item to a pawn shop, we'll explain exactly what to do. We'll also share with you what many pawn shops do every day to make sure the items they have in store are safe to buy, and also what they do if a stolen item is found in store.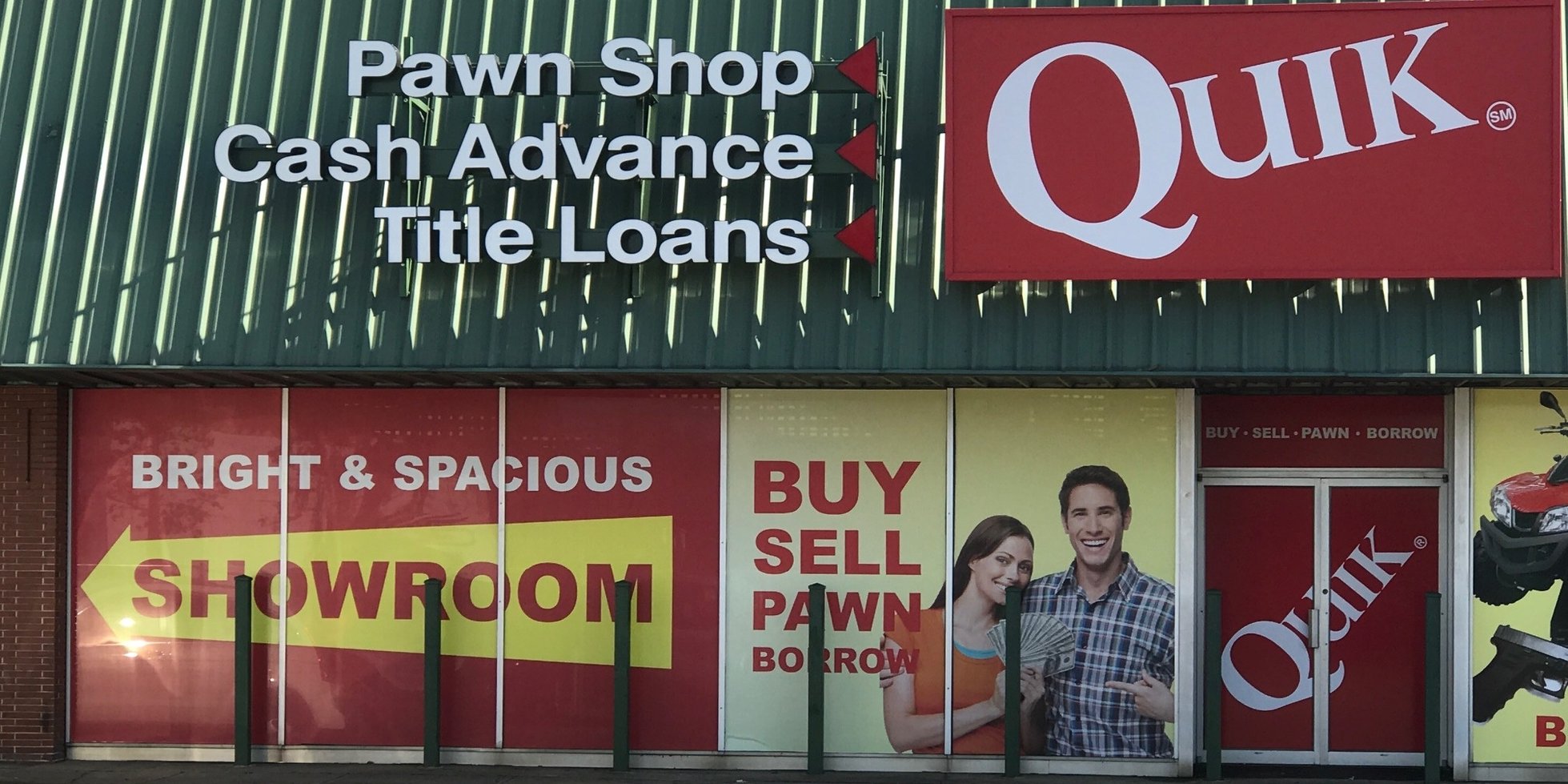 How do pawn shops work?
There are a couple of different ways to trade your items for cash at a pawn shop. You may get a pawn loan, which is a short term loan where you use your items as collateral to help secure a loan against the value of the item. Your merchandise will be stored in the pawnbroker's possession until you repay the loan according to the agreed upon terms in the pawn contract (usually for 30 days). The loan may be also renewed for another 30 days if you need more time to repay.
You may also bring in your stuff to sell it outright. Whether you're looking to pawn or sell your items, you'll only need to bring in a government-issued photo ID and the item you wish to trade for cash. Common items pawned or sold to pawn shops include jewelry (even damaged pieces), electronics, stereos, firearms, tools, musical equipment, ATV's, boats, and more!
What does the law say?
In the event that your item comes up missing or stolen, you don't actually report the stolen items to the pawn shop. Instead, it is best to file a police report with your local law enforcement agency. You may also call your insurance company to file a claim, if applicable.
What's the protocol at pawn shops?
Most pawn shops report everything they buy or pawn to the local law enforcement agency every day. Depending on the state, like in Alabama for example, this regulation process is mandated so pawn shops must include the model, serial number, brand, and a good description of every item they take in to properly fulfill this report.
Pawn shops also ask for a government-issued photo ID during every pawn loan and when they buy items outright. This additional protocol helps them keep a record in their database of who pawned or sold what to their store.
What happens if a stolen item is found in a pawn shop?
If an item is stolen, the law enforcement agency is able to reference what is in the store and compare it to the police reports. If an item matches something in the store, they will usually contact the pawn shop both by e-mail and by phone. Even if an item is stolen from outside of the local area, the police have access to LEADS online to reference anything in pawn shops nationwide.
How do you get your item back?
If an item turns out to be stolen, the item is put on hold so detectives can pick it up. Detectives will usually hold the item in their property room until the victim goes to court. In many cases if you've pressed charges, the person who stole the property will be ordered to pay restitution to the pawn shop for the loss of funds.
Since many pawn shops have a close relationship with the local law enforcement agency, it's no wonder they're looked to as a trusted resource to help recover stolen items. As you can see, if you want recover your stolen item at a pawn shop, it's important to file a police report first. As mentioned above, many pawn shops report the items they get to law enforcement and all pawn shops check for ID to help keep stolen items and "bad guys" out of their store.
If you have any questions about the pawn process or would like more information about pawn shops in Alabama, look to Quik Pawn. Quik Pawn Shop is a family owned business with a customer first mentality. Customers have trusted them for nearly 40 years, and so can you! Have more questions? We've got answers. Speak to our friendly team at 855-402-PAWN (7296) to get started or click here to find a Quik Pawn Shop near you.
Subscribe below to get email notifications with money savings tips, special offers, updates on upcoming Tent Sales and more.