Forget the old stereotypes that pawn shops are dark and manly places filled with old, dusty merchandise and jewelry that turns your skin green. Those days are long gone. At least they are at Quik Pawn Shop.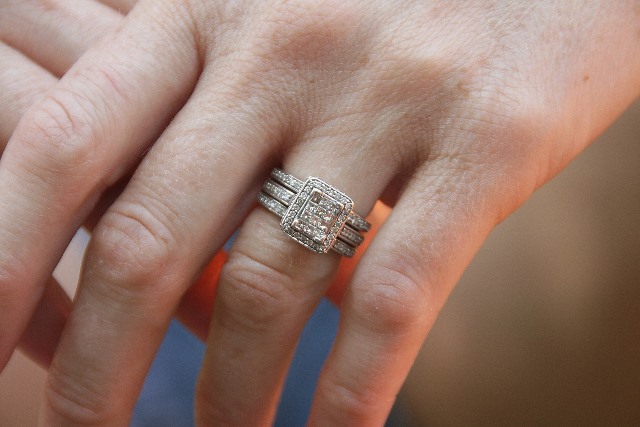 Now, with their big and bright showrooms filled with upbeat music and quality merchandise for the whole family, you'd be surprised. It's definitely not your 1970s pawn shop. They've got everything from gaming consoles, TVs, laptops, jewelry, musical instruments and more, which are all sold for a fraction of regular retail prices! It's no wonder why more and more millennials and budget-conscious shoppers are helping to redefine what it used to mean to shop at these budget-friendly places.
So if there was ever a coin toss on whether or not you should get your engagement ring or other fine jewelry from a pawn shop, we're giving you every reason why you definitely should below.
Same diamond, better price Pawn shops can be a viable alternative to traditional jewelers when the time comes to look for fine jewelry for a special someone or for a special occasion. Quik Pawn has a wide selection of

fine jewelry such as solid karat white or yellow gold rings, pendants, bracelets and more from popular, brand named jewelers at about half of what you might expect to pay if you bought the item elsewhere.
Jewelry cleaning and repair services Why not save on items you already plan to purchase, especially if you are offered the same services? At Quik Pawn, ask about their jewelry cleaning and jewelry repair services. Get your ring resized, repaired, or get other miscellaneous fixes done to all your jewelry including your watches, earrings, or chains to name a few.
Complimentary gift wrapping Worried you won't have a nice box to present your ring? Take advantage of their free gift wrapping services when you make your purchase.
Shop with confidence At Quik Pawn, customers can rest easy knowing that every item you purchase at this local shop meets a certain level of quality. Quik Pawn's pawnbrokers inspect and test all jewelry to make sure they're authentic and meet specific requirements. Also, customers have the option to opt into a Product Protection Plan with select items in case you'll need to get a repair, in-store replacement, or store credit. Perfect for gifts!
Layaway options No matter what time of year you decide to make your purchase, be sure to ask about the option to layaway and pay a monthly amount over the course of 3 or 6 months. This makes getting her dream ring an even more affordable option!
So now that you know you can get brand named jewelry at bargain prices with complimentary gift wrapping, plus the option to opt into a product protection plan or get jewelry repair services and layaway if needed, why wouldn't you start getting your fine jewelry from a pawn shop from now on? It's really a no-brainer. Find the diamond jewelry you're looking for and keep more money in your pocket. What are you waiting for? Locate a QuiK Pawn Shop near you.
Subscribe below to get email notifications with money savings tips, special offers, updates on upcoming Tent Sales and more!