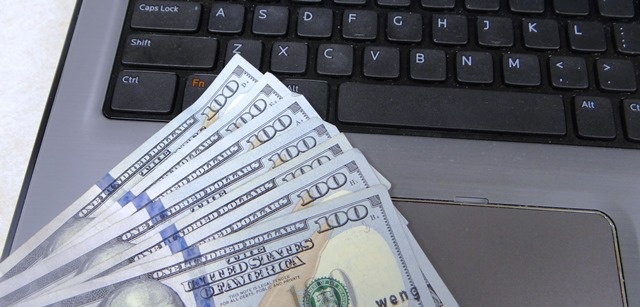 Ever wonder how a pawn shop determines the amount you'll get for your item? Whether you're bringing in a motor bike or a diamond ring, there are several factors that come into play when determining just how much you'll get for your pawn loan. Every pawn shop's process may be a little different, but at Quik Pawn Shop , we'll show you how our process works, how we decide how much cash you will leave with, and how to get the most money for your items!
As a pawnbroker, it is a main goal to maximize the loan potential of every item that comes across the counter. To do that, pawn shops take a few things into consideration when evaluating potential collateral. In order to help you understand how you can get the most for your pawned item, pawnbrokers have to first be transparent about how much they really get for your item and help you understand the other determining factors that play a role in how much money you'll get when you get a pawn loan.
Determining the amount of your pawn loan:
HOW MUCH CAN WE REALLY GET FOR YOUR ITEM?
To determine the amount of the loan, a pawnbroker needs to take into account several factors. A key factor is the predicted resale value of the item. This is often thought of in terms of a range. The low point is the wholesale value of your item in case the pawn shop is unable to sell it to their pawn shop customers, and they decide to sell it to a wholesale merchant of used goods. The higher point is the retail sale price if your item gets sold in the pawn shop.
IS YOUR ITEM IN HIGH DEMAND?
Pawn shops also take into account the supply and demand for the item in question to determine if they think they will end up selling the item to a wholesaler at a heavily discounted price or to a pawnshop retail customer. If the pawnbroker believes that the local market for your item is saturated and they will have to unload it to a wholesaler, they will lower the loan amount offered.
When calculating the estimated selling price, pawnbrokers have to factor in the overhead costs of the store (rent, electricity, phone connection, advertisement, website costs, staff costs, insurance, alarm system, etc.), and a profit for the business.
WHAT ARE SOME KEY FACTORS THAT WILL RAISE MY LOAN AMOUNT?
The Cosmetic Condition.

The cosmetic condition of all items plays a major role in factoring into our decision on the value of potential collateral. Jewelry and firearms are to be kept in the best possible physical condition.
The Working Condition of the Item.

The best way to receive the most money for your pawned items is to keep all of your potential collateral in very good working condition. This is true when it comes to items with small motors such as lawn mowers, pressure washers, etc…
The Customer's Pawn History.

The customer's pawn history and personal relationship with the pawn shop company also contributes in a major way to the final loan value. Loan values are normally determined based on the customer's loyalty and good reputation. Customers who pawn their personal belongings as collateral and continually retrieve those items at a fairly high rate typically receive a higher final loan value until the customer builds a strong business relationship with the company.
HOW MUCH DO YOU NEED?
The salability of the item and the amount that the customer wants for it are also factored into a pawnbroker's assessment. If a customer offers a very sellable item at a low price, the pawnbroker may accept it even if it is unlikely that the customer will return because the pawn shop can turn a profit on the item.
Quik Pawn Shop is a family owned business with a customer first mentality. They have been operating in 15 Alabama locations for nearly 40 years! Think you're ready to pawn an item? Speak to our friendly team at 855-402-PAWN (7296) to get started or click here to find a Quik Pawn Shop near you!
Subscribe below to get email notifications with money saving tips, special offers, updates on upcoming Tent Sales and more!