With the holidays creeping up on us fast, you're probably wondering how in the world can you manage to save the money you need before Black Friday if possible, and definitely before the big Christmas day?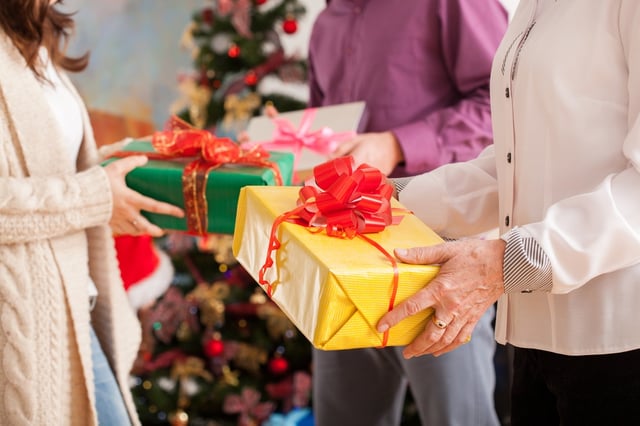 The truth is there are so many ways to save money, but you probably don't want to read another article that's just going to tell you to cut back on eating out or cut cable (although that will help too). What we're listing for you below are some of the best and most painless ways to save money in a crunch, whether you need the extra cash just in time for the Christmas or any other holiday throughout the year.
But before we jump right into these creative ways to save money for the holidays, there are a few things you'll need to figure out first.
What holiday are you planning for (Christmas, birthday, anniversary, vacation, etc.)? And how long do you have to save?
How much money do you want spend? What is your budget?
What are you planning to buy? Or where would you like to visit?
How long will it take you (realistically) on your current budget to reach this goal?
Holidays are the time of year where the sky is the limit to how creative you can be with your gifts and plans. If you're saving up for Christmas or a birthday for example, the beauty is you can get pretty creative with how simple or extravagant you'd like to plan for the big day. You can even show off your appreciation in the form of food, crafts, new items, or even a group trip to cut costs without cutting back on the fun.
Now that have an idea on which holiday to save for, where you would like to spend your money, and how much you want to budget, we're ready to discuss your options on the best ways to save money for the holidays.
Option 1: Set up a holiday savings account or a Christmas club account. This is an option that has been around since the early 1970's, and depending on how long you have to save up for the holiday you're planning for, it could be a worthwhile option.
With these temporary savings accounts, you are allowed to allocate a set amount of money from January 1st until around November 1st from each paycheck to use for your holiday season. If you start depositing $20 in January from every paycheck for 23 weeks, that's $460 saved. Or if you can do $40, you will have saved $920. Now that's a holiday budget that is free and clear of stress! Plus some of the savings accounts will pay a dividend on your money ranging from 1.35% - .50%, depending on the company -- so shop around for one that works for you.
Option 2: Wait and watch for sales. If you have your list of what you want to buy for everyone and are willing to starting your shopping early, then start stalking those sales papers, couponing, and looking at clearance racks. You may also try shopping at alternative places like bargain centers or pawn shops for quality items priced at a fraction of regular retail prices.
Whatever you do, don't forget traveling falls in this category too. Cruises, plane flights, and hotel rooms all run specials from time to time and all have websites that list specials for various travel opportunities. Some good sites to check out are Groupon or Travelocity. You can save significantly by watching and waiting.
Option 3: Cut your expenses by changing current traditions. If you don't have much time to plan ahead and everyone on your list is used to you buying them each a gift or hosting a holiday dinner, consider switching up your normal tradition in exchange for other gift buying alternatives like Secret Santa, Abundance Swap, or a hosting a holiday potluck. With these alternatives you can help eliminate much of the costs you would normally spend during the holidays, which can save you a ton without cutting back on your day-to-day budget.
To play Secret Santa, simply host a drawing during Thanksgiving for example for who you will buy a gift for during Christmas this year. So rather than buying a gift for 10-15 people in your family, everyone agrees to only buy a gift for maybe 1-3 of the names they've pulled, depending on how you choose to set up the arrangement.
With Abundance Swap, the family agrees to give away one good quality item (usually in a set price range) that they no longer want or need. You can even make a night out of it by swapping the items with others at a party or allowing everyone to "go holiday shopping" based on the items being gifted.
If you're used to hosting holiday parties or holiday dinners at your house, then opting to do a holiday potluck where everyone brings a dish this year could keep a lot of money in your pocket.
Overall, when you need to save money for the holidays, some of the best ways you can go about doing so when you're in a crunch is to cut back on your expenses. When it comes to the holidays, planning, budgeting, and knowing when enough is enough is the answer. It does not matter if you spend a lot or spend a little, just remember to spend it wisely. Hopefully, with these options to save money, you are one step closer to having a happy and worry-free holiday.
If you've cut back on expenses as much as you could and you're still in need of ways to save or come up with cash for the holidays in a short amount of time, then consider pawning or selling something you own or look into a personal loan option that may work best for you.
Quik Pawn Shop is a family owned business with a customer first mentality. Customers have trusted them for nearly 40 years, and so can you! Have more questions? We've got answers. Speak to our friendly team at 855-402-PAWN (7296) to get started or click here to find a Quik Pawn Shop near you.
Subscribe below to get email notifications with money savings tips, special offers, updates on upcoming Tent Sales and more.