Getting the money you need has never been easier than these four ways to walk out with cash at QUIK Pawn Shop.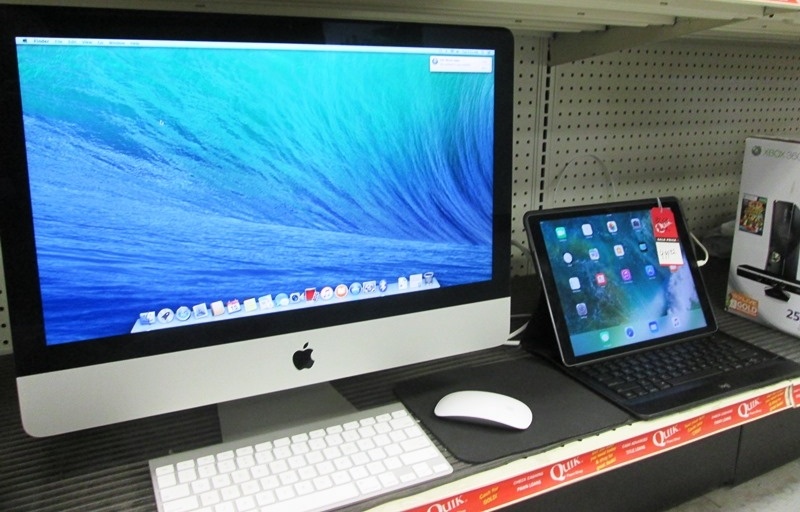 Pawn

– One way to walk out with cash at

QUIK Pawn

is to bring in any items you no longer want or need such as jewelry, tools, or an old instrument from band for example, and use it as collateral for a pawn loan. The process for a pawn loan is easy. Just bring in a valid government-issued photo ID along with your item and you may qualify for a quick and small loan of let's say $50 – $200 (or more!), depending on the value of the item you bring.

Typically borrowers have 30 days to repay the loan plus the small fee, with an option to renew if needed. Once you pay back the loan, you'll get your item back. However, if for some reason you cannot repay the pawn loan and the loan defaults, no worries. Your credit won't be affected. Instead, the item will be put up for sell so the store is still able to make their money back.

Sell

– Sometimes the most convenient thing to do is to sell your items instead of receiving a loan on its value. If you'd rather nix the pawn process altogether, you can also bring your gently used items in and sell them outright! QUIK Pawn pays top dollar for your quality merchandise, gold, and even gift cards too. Look around your home: electronics, firearms, gaming systems, tools, etc. You're surrounded by money! You can even

call a local QUIK Pawn near you

beforehand, if you're unsure if we will accept a particular item you'd like to sell.
Borrow

– Pawn loans aren't the only types of loans offered at QUIK Pawn. You can get your hands on a cash advance up to $500 or an auto title loan for larger amounts up to $10,000 (or more!). We loan on all motor vehicles including motorcycles, ATVs, boats, tractors, and commercial vehicles too. Just provide basic information and bring your vehicle during your visit and you will be on your way with the money you need. Click

here

for more details on the loan requirements for each of these loans.
Refer a Friend

– Liked the service you received when you borrowed money at QUIK Pawn? Know someone else looking for a small loan? You can get paid up to $50 cash each time a friend of yours signs up for a loan with us. Get $20 for every cash advance referral and $50 for every auto loan referral. Also for a limited time (now through the end of June), if a friend you recommended takes out a cash advance with us, your friend will get $10 off their transaction fee AND you will get an extra $10 ($30 total for you). Must be referred by an existing customer.
More questions? It's okay, we have answers. Please contact us toll-free at 1-855-402-PAWN (7296) or e-mail us at help@quikpawnshop.com.
Subscribe below to get email notifications with money savings tips, special offers, updates on upcoming Tent Sales and more!